BANKEX entered "Top-50" in the Financial IT 2016/2017 pathfinder ranking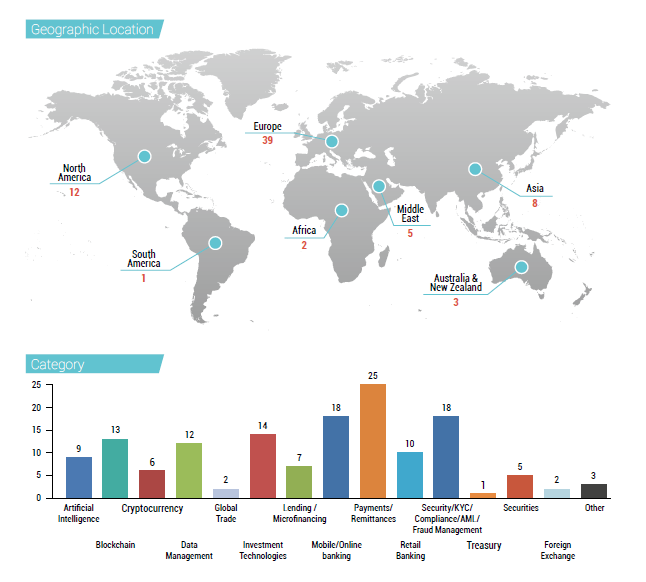 We are happy to announce that BANKEX was listed in the Top-50 of the pathfinder ranking. We are showing good results on all criteria: an innovative product, which connects banks, FinTech and end-customers; a partnership with Microsoft; awards at multiple FinTech competitions and hackathons.
Over the last few years, the modern economy has been moving towards fast and immediate development. What is a dream that any investor could admit to have had within the last couple of years? Investing in a company which was a small startup, then suddenly became one of the leaders of "Uberized" economy.
The unimaginable and fast pace of development is happening all over the tech scene. It is extremely hard to understand the market when new leaders emerge every day. Even compared to the tech universe, FinTech is changing at the highest speeds possible: just imagine, less than a year ago ICOs were not at all popular and BitCoin could be bought for less than $1000. In order to help investors catch up to the speeds of FinTech, Financial IT launched its pathfinder ranking.
Pathfinders are FinTech startups, launched after 2013, that have all the opportunities to become leaders of the financial technology market in several years. Pathfinders were ranked based on the uniqueness of their solution, differentiating factors, innovation points and their background, including partner-businesses, investors and awards received on FinTech competitions.
Financial IT states that the main purpose of the Pathfinder ranking is to "gain clear insight into how the FinTech universe will appear in three years time". The ranking was drawn by a panel of experts including industry leaders, venture capitalists, and Financial IT editors and analysts. The idea is to give somebody interested in development of FinTech a clear understanding of the range of businesses and ideas that are considered the most influential.
We see the pathfinder ranking as a great attempt to explore an industry developing at hypersonic speeds. New businesses are emerging: today they are unknown and tomorrow they are market leaders. Everyone who sees himself as part of FinTech: investor, consumer, incubator, has to be aware of which businesses are truly worth looking into.
We hope that Financial IT will continue to develop this ranking and we are happy that BANKEX won a worthy place among the Top-50 pathfinder companies.